Indian 1st Birthday Party Entertainment
Indian 1st Birthday Party Entertainment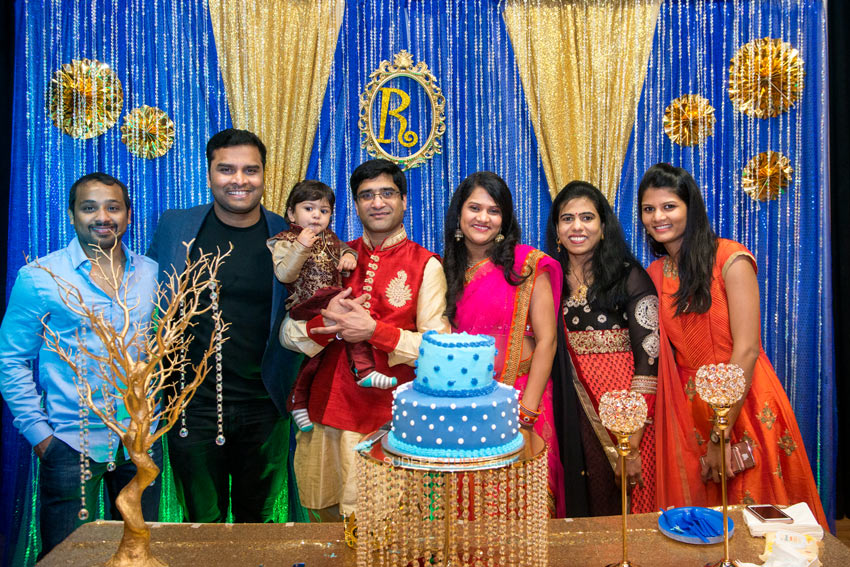 I absolutely love entertaining at the 1st birthday party of Indian children.
At an Indian child's first birthday, I have performed my very funny, highly interactive children's magic show so many times over many years and I always have the best time.
Indian kids are great, no matter what age they all get involved in the fun magic show and having been to India myself I know how much the Indian community love magicians and magic tricks.
My kids magic show is not only to entertain the children because I can say that the adults also love to watch a magic show and get great joy from watching their children laughing and having fun.
The celebration of an Indian child's first birthday has always been a big event in the life of an Indian family and their community holding both traditional and symbolic significance. It's an official welcome into the family, a celebration of survival and the promise of a wonderful future.
I know how much effort, work, thought and planning is involved to ensure everyone enjoys the special day. Not only the beautiful smell and taste of Indian food that is supplied but also the hard work that goes into the decoration and planning for what is usually quite a big and popular affair.
When you book my very funny kids magic show for your child's first birthday celebration I can guarantee you several things
The kids will be laughing and having a great time for the whole duration of my magic show.
Your friend and family will be wondering where you found such a funny and entertaining magician.
The kids get to participate in the magic show with lots of interaction.
All the kids get a free gift at the end of the magic show
The show content is clean and funny and all the kids are treated with respect.
There is some fun comedy included for the adults to get them smiling and laughing
You are getting Brisbane's most popular and experienced children's entertainer and magician